A Village
They say it takes a village to raise a family.  Whoever they are, they are absolutely right.  It takes a tribe, a community of people to raise a child – family, friends, teachers, role models – all of them offer something of value to the process of producing a well-rounded, thoughtful and contributing adult.
It also take a village to raise a start-up.  It takes a tribe, a community of people to raise a business – family, friends, teachers, partners, mentors, subject-matter experts – all of them offer something of value to the process of building a successful venture.
And you can not get wherever your big, crazy dream can take you, without them.
I am extraordinarily fortunate to have a group of strong, smart and genuine people in my tribe.  Their roles are diverse and absolutely necessary to my vision.  They challenge me to greater things.  They support me when I am losing faith.  They hold my hand and hold me accountable.  They invest their wisdom, their time, their resources and their expertise.  They provide perspective and counsel.
They believe in me.
I don't think there is any way that I will ever be able to adequately express my gratitude.  It is overwhelming at times.  I'm not even sure I deserve them and their support.  They are my net and my inspiration.  And the best thing I can do in return, is to make this dream a reality – to share the benefits of knowing with certainty that I am not alone with everyone I can.  To reach out and help build new tribes and communities, for all.
That is what Emoggo is about.
My advice to you and to those of you who are contemplating striking out on your own with a vision to make the world a better place is – build and strengthen your tribe.  It doesn't have to be just your strategic and tactical team or your closest allies.  Look around you and find people who believe what you believe and learn to trust them.  I know you will be surprised by the support that is waiting for you.
No one can predict the future.  But, I know, no matter what happens next, I am better for my experience and the relationships built alongside my business.  I am better because of my village.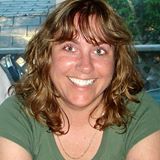 About the Author:  This is me!  My passion lies in leveraging today's technology to create, support and engage communities and drive measurable economic growth.  Like many, I yearn for a time when fear won't dominate actions, where local shops thrive and people understand the value and power of local investment, in all it's forms.
~ Lisa Denis, Founder